EIEAS EDUCATION ACCREDITATION STANDARDS (EAS)
The EIEAS Standards for Accreditation are a unique, analytical, research-based, rigorous, modern, and superior set of practices and concepts reflective of educational best-quality practices that:
ensure the structures, policies, and systems are in place to support a high-quality, effective learning community.
provide a foundation and framework for School/College/University communities and accreditation teams to identify the unique strengths and needs of each institution.
are developed by each of the EIEAS Board/Commissions to address the distinct needs of the Schools/Colleges/Universities served — whether public, independent or international.
invite schools/Colleges/Universities to define the transferable skills, knowledge, values, and dispositions necessary for future student success.
challenge schools/Colleges/Universities to focus more on impactful, personalized learning.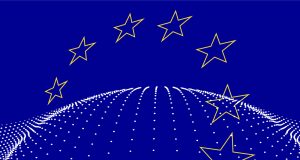 EIEAS conducts periodic reviews of its Education Quality Standards and protocols to stay aligned with current educational standards, best practices, and independent educational institutional regulations, and to remain responsive to member needs. Also, EIEAS has a unique and systematic policy that applies thorough scrutiny of the Academic Institutes and Training Institutes in the appended areas:
Standard 1:  Mission, Vision, and Objectives/Goals/Purposes
Standard 2:  Strategies and Policies
Standard 3:  Planning/Plan and Evaluation
Standard 4:  Organization and Governance,
Management and Administrative Operations,
Standard 5:  Educational Administration and Faculty Qualification,
Standard 6:  The Academic Program or Professional/Training Program
Standard 7:  Students Recruiting and Advertising for enrollment/admission
Standard 8:  Admissions Policies and practices,
Standard 9:  Students or Trainees services
Standard 10:  Students Expectations and Students Achievement
Standard 11:  Students Extra Curricular Activities
Standard 12:  Teaching, Learning, and Scholarship, Financial Support
Standard 13: Students Extra Curricular Activities
Standard 14: Academic Research Policies and Publication Practices
Standard 15: Institutional Resources
Standard 16:  Educational Effectiveness
Standard 17: Infrastructures (In case of campus-based institute)
Standard 18: International Accreditation, Affiliation, Collaboration practices
Standard 19: Distance Education, Online Education, E-Learning practices
Standard 20: Integrity, Transparency, and Public Disclosure
All provisions of the EIEAS Education Accreditation Standards are effective as of January 1, 2022, and if there any areas are revised or updated shall be announced here from time to time.